New Meal Plan Aims to Increase Seething Hatred towards Meal Plan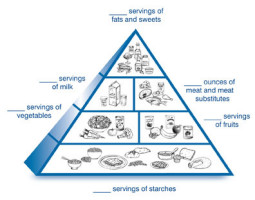 By Capt. David F. Xavier Rubino, M.D., Esq.
EVANSTON – Northwestern students will have a whole slew of new meal plans to choose from when they return in the fall. After nearly a decade, researchers seeking the least optimal plans for the student body have finally reached a consensus.
"It all started when students began voicing their complaints", former ASG Student Life VP Matt Belassai told The Flipside. "They would fill out surveys denoting how dissatisfied they were with the overall services, and naturally this led us to the conclusion that students felt they weren't being challenged enough in this aspect of their lives." As it is ASG's role to look out for the students as much as they can, they took the problem into their own hands.
The student government began tweaking the ways in which meals would be divvied up among students across campus. What began as something as preposterously easy as meal costs divisible by seven ("elementary mathematics," says Belassai) has grown to trying out all manner of prime numbers. For a brief period of time, 11 meals a week were offered, until the government "struck gold" with the seemingly unlearnable 13 meal-a-week plan now typically offered. However, somehow students managed to work this into the rhythm of their schedules, and ASG was compelled to add even more confounding factors to the process.
For a few years following, students became accustomed to seeing new and inventive methods of getting fed up. First was "points", exactly the same as actual dollars, simply mislabeled in an effort to create what was described as a "treasure hunt" mentality among the students as they struggled to keep track of this new fantasy currency. Then came Munch Money, which are also the exact same as dollars — but transferring funds between points and Munch Money is forbidden. As the years stretched on, however, more and more students became too savvy about finding workarounds, and the administration used a final tactic: equivalency. Arbitrary plans could be used for their "point" amount at select locations, while others couldn't, often based on little to no reasoning. This managed to finally cause the mental gridlock that ASG was looking for, but recently, those dreaded complaint letters started to come back.
Fast-forward to the future, and it seems that Belassai and his successor have finally hit upon the secret formula for optimal confusion. The Flipside was able to get a small preview of the plans to be offered:
"Lunar" Plan
Students may or may not be able to eat, as denoted by cross checking a moon phases and zodiac sign chart.
2.73 meals a week may be used at retail locations
"Globetrotter" Plan
1 point a day, non-rollover
Students living on south campus will be required to eat at Elder, while students up north will be relegated to 1835.
"Spice o' Life" Plan
a student may not eat anything they have previously eaten that year, including relevant permutations.
full equivalency at all retail locations.
"Thinker" Plan
the number of meals a week is equal to the number of meals used the previous week, divided by the week of the quarter and multiplied by the average # used a week.