EU Votes Against Bailing Greece Out of Jail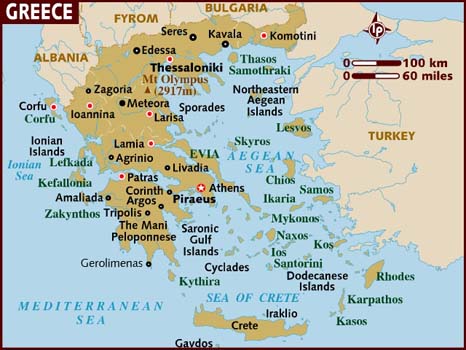 THE HAGUE, NETHERLANDS – The International Criminal Court today announced that it would continue holding Greece in prison indefinitely as it was unable to find a country willing to pay the $532 billion necessary to make bond. Greece, awaiting trial for numerous crimes including kidnapping and false imprisonment of a Lacoste mannequin, assault and battery of an Albanian Gypsy, and grand larceny of a dozen Nair products from an Athens CVS, refused to comment through its lawyer.
"It is tragic how far Greece has fallen as a country. One day you're on the cutting edge of research, inventing groundbreaking formulas involving triangles and circles, and the next you're doing keg stands 7 nights a week at various clubs across the Euro-Russian border," explained French Prime Minister Nicolas Sarkozy.
Greece's father, Zeus, has come to his son's defense pleading that Greece "is a good kid" and "just needs time to find himself". Zeus himself is recently coming off a scandal in which it was revealed he provided former USC running back Reggie Bush with an autographed 300 poster in exchange for front row seats to a Trojans football game.
Greece's next court appearance will be October 24th, when the nation is expected to plead not guilty to grabbing Belgium's ass in a local Denny's. Rumors are spreading that neighboring Turkey is in talks to provide the bail in exchange for a free lifetime supply of gyros.