On-Campus Diversity Discussion Effectively Ends Racism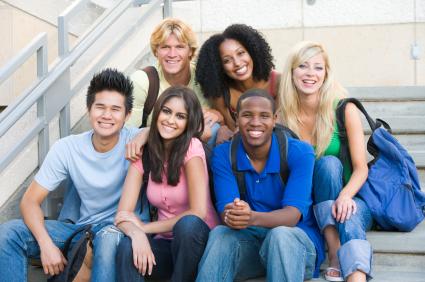 EVANSTON — Student groups including ASG, Alianza, and the Diversity Club held an open forum on the topic of diversity last week that has successfully ended any acts or thoughts of racism on the Northwestern campus.
"This is just a massive relief for everyone on campus. Racism and ignorance have been such divisive issues here, and I'm glad that because we talked about it, we don't have to worry about it anymore," said ASG President Ani Ajith.
Students all around campus rejoiced in the disappearance of a phenomenon that has crippled the unity of Northwestern increasingly over the past few years. "I've been saying all along that all we need to do is talk about our problems, and now look where we are," said Weinberg junior Diego Sanchez.
Stereotypes due to race or religion are a thing of the past. Due to the diversity discussion, Northwestern students will no longer wonder whether eating burritos from Plex's Thursday Burrito Night around their Mexican friends is being insensitive.
Likewise, McCormick sophomore Benjamin Gold does not have to worry about being made fun of because he is Jewish, thanks to other Northwestern students discussing possible solutions for reducing discrimination. "My mom is glad the nose jokes have stopped. She says people should be making fun of how skinny I am," said a dejected Gold.
In addition, there now sit an equal number of students from each race at each table during meals in the dining halls.
At press time, the ski team was throwing a "Diversity Party," where some white students dressed in black face to support their African American friends.