Army-Navy Game Canceled, Army at Syria to Go on as Scheduled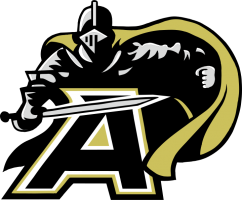 WASHINGTON — Pentagon spokesman Col. Steve Warren announced Saturday that while many service academy games have been canceled due to the government shutdown, Syria is still set to host the Army in early 2014.
"Luckily, we'll still get to see Air Force at Navy and Army at Boston College later today, and hopefully we'll be able to get approval for future games," said Warren, "but no matter what we're still in for a great couple of matches against Syria. The fans have certainly been waiting for that one for quite some time. It'll be a real barn burner, and I'm sure that a lot of people are going to tune in."
The Air Force, Navy, and Army football games were recently put into jeopardy due to the government shutdown that began last Tuesday. The upcoming match in Syria will continue the rivalry between the Army and nearly every team in the MEC (Middle Eastern Conference).
Warren stated, "It's up in the air about whether or not we'll be able to fund the games scheduled for this week. However, we will always find the funding for games in the MEC. It's practically an Army tradition at this point, which means that the Aggies will copy it any day now."
Warren remained confident regarding a victory in Syria. "The MEC is one heckuva conference, and our matches with them tend not to go as planned, but you can count on us to maintain our standard of getting an insurmountable advantage in the first quarter." Warren warned, "It might be a close game, given their home field advantage. A few players are definitely going to get injured. But I can assure you that we're going to win this one for all the folks watching along at home."
Warren ended by noting the Army's packed schedule after Syria, stating, "Our game against Syria might not be the biggest or hardest one of the year, but the really important thing is that the team gains experience for our matchup against Iran. Folks, I can assure you that you certainly don't want to miss that one. It's going to go down in the history books."