Morty Frantically Invites All Minorities to Dinner Party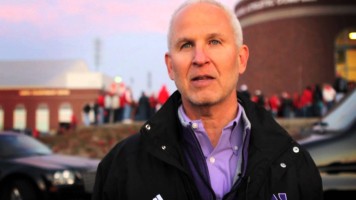 EVANSTON — Following the recent racial unrest in Missouri, Northwestern President Morton Schapiro sent invitations to all minority undergraduates inviting them to a dinner party this Sunday.
Early reports indicate that the invitations were littered with typos, suggesting a hasty and impulsive decision on the president's part.
When confronted about the very short-notice event, Morty responded, "It's a completely normal thing I do every year, that I should do every year. Diversity is at the heart of this university, and I think celebrating this is something that we should do every [time someone in Missouri says something racist] year."
According to sources inside Morty's staff, there were initial concerns over planning a large event at such short-notice, though upon further consideration, upper level staff members decided the event could easily be contained to Morty's dining room.