Newt Gingrich to Find 17th Wife at Northwestern Event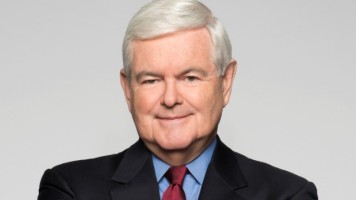 WASHINGTON – Newt Gingirch plans to speak to the Northwestern College Republicans on November 16th, though reports from inside Gingrich's staff have just reported that Gingrich will also use the upcoming visit to Evanston to look for his 17th wife.
Coming off the heels of his 16th divorce just last week, Gingrich is eager to get back in the game. "I was shocked to be invited to speak at a university," he told The Flipside, "I didn't even know College Republicans existed! This gives me the perfect opportunity to scope out the playing field once again. When you're at a college, you feel young again. The effervescence, the spirit of experimentation, it's just infectious!"
Gingrich plans to speak on the presidential election, declining popularity of conservatism, and family values. Critics have raised questions regarding his conservative beliefs despite his sexcapades, to which he responded, "No one has more experience with family values than me. I've had 16 wives, 16 divorces, and 16 families. I've managed each one beautifully, and I loved each one of them dearly.   It's too bad my wives just couldn't take my philandering every now and then. It hit Number Thirteen particularly hard back when I was House Speaker. You didn't think Bill was the only one getting with Monica Lewinsky, did you?"
Gingrich is allegedly unapologetic about his infidelity and libido as he approaches 73. "Sometimes my 'Newt' just has a mind of its own," he admitted.