NU Males to Completely Fuck Up Valentine's Day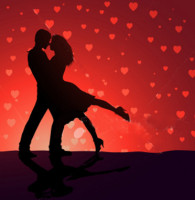 EVANSTON – With Valentine's Day quickly approaching, NU couples have been struggling to accommodate romance in an atmosphere known for hectic schedules and awkward underclassmen. Some couples are planning to mark the occasion with dinner and a movie, but most have resigned themselves to spending the most romantic night of the year writing essays on Keynesian economics. Regardless, I spoke to four NU undergrads to find out how they plan to make Valentine's Day completely unbearable for their partner.
Jimmy Doyle (WCAS '12) announced that he "really [didn't] have time to celebrate a pointless, phony Hallmark-holiday" with long-term girlfriend Anne Russo (SoC '12), but that she was "totally cool with it." Reports indicate that Doyle will spend the evening watching reruns of The Daily Show on Hulu, while Russo intends to spend the evening with Doyle's best friend.
Sophomore Joel Barish (Bienen '13), a self-proclaimed "hopeless romantic," has been obsessively fretting over the holiday for the past month, ensuring that every minor detail is accounted for:
"I found a schmaltzy French romance for us to watch in my room," Joel exclaimed with a sigh of relief. "It's called The French Connection. My roommate doesn't have a girlfriend, so I told him to stay someplace else for the night – people without dates should really be considerate of others' plans, especially on Valentine's Day."
Following the undeniable passion that Barish believes will stem from watching a movie on a 10-inch laptop screen (sitting in separate chairs), the sophomore intends to take his valentine out for the finest banquet NU Cuisine has to offer.
Finally, the evening will be concluded with a romantic stroll around Lake Michigan (temperatures for the 14th are forecast around 7oF) before promptly returning his girlfriend to her dorm at 10 PM sharp.
As of press time, Barish is still trying to pick out a convenience store card that exactly expresses his true feelings.
Freshman Patrick Moore (Medill '14) has been courting dorm-mate Jessica Friedkin (WCAS '14) for the past six days, and intends to use the holiday to "sweep [Jessica] off her feet." Despite Valentine's Day being the couple's second date, Moore has already made a reservation at Evanston's finest Italian bistro, where he intends to surprise Friedkin with an expensive necklace purchased after consulting both his and Friedkin's mothers.
"Jessie said that she doesn't see us working as a couple," Moore stated while fidgeting nervously, "so I'm gonna have to try extra hard to win her over! I already got fitted for a tux, and I may even tell her I love her!"
A final student, Eddie Farber (SESP '13), came forward with a highly controversial plan for the evening:
"I'm going to give her a box of chocolates and tell her how special she is to me. Does it really need to be any more fucking complicated than that?"