Girl Who Said She "Would Die Without Her Phone" Apparently Not Kidding Around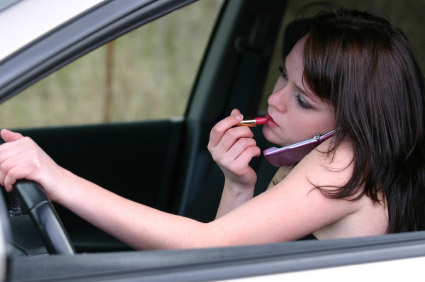 EDISON, NJ – Fifteen year old Sarah Murphy was found dead last night in front of her New Jersey home. After an autopsy was conducted and medical records were reviewed, doctors concluded the cause of death was Sarah's rare, fatal form of object-oriented separation anxiety which caused her to collapse after the discovery that her phone was not in her Vera Bradley tote bag.
Detectives have taken the prime phone theft suspect, 16-year-old self-proclaimed hipster Penelope Fox, into custody. No substantial evidence has been found, but at least three witnesses confirm that Fox rolled her eyes in response to an overheard statement made by Sarah to a group of Lacrosse players.
"Guys! I would just DIE without my cell phone," Sarah exclaimed after school last Thursday. The statement turned out to be horrifically prescient.
After a thorough investigation, Murphy's phone was discovered plugged into its charger on her dresser. Detectives have concluded Fox must have climbed the tree house in the backyard, opened Murphy's bedroom window from the roof, deactivated the ADT home alarm system and plugged the phone back in, completely undetected by Sarah's family or her puppy, Tinker.
In related news, Fox was found dead this morning in front of a secondhand store she frequently described as "so obscure you've probably never heard of it". Doctors have concluded Fox must have collapsed after she discovered that her Lomography camera was not in her Urban Outfitters mini backpack.