Class of 2017 Holds Most Diverse Group of White People in NU History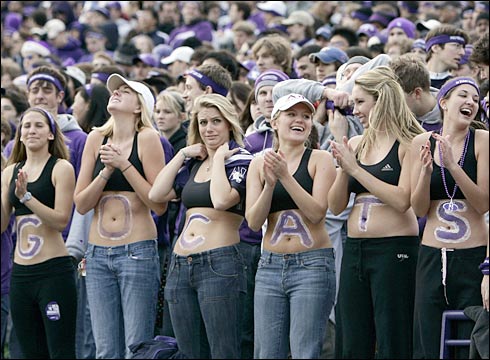 EVANSTON — Following a recent trend, the incoming class of 2017 contains the most diverse set of suburban, upper middle class white students Northwestern has ever seen, eclipsing the mark set by the class of 2016.
"This is truly a remarkable feat by our admissions office, and I couldn't be prouder of the group we assembled," said Christopher Watson, Dean of Undergraduate Admissions. "We have new students hailing from the suburbs of Miami, New York, Los Angeles, and Chicago."
Current Northwestern students also support the newest class of Wildcats. Those working Wildcat Days marveled at the different types of white people they saw: some with glasses, some redheads, and even one kid with a fake tan. "I think their different looks, personalities, and backgrounds will make for a great dynamic between the classes," said tour guide Henry Wilson. "Go 'Cats!"
Evan Goldman, a member of the new class, couldn't contain his excitement. "As someone from Great Neck, NY, I am tired of meeting the same people over and over again. It was so refreshing to meet white, Jewish, socially liberal but fiscally conservative kids who had completely different suburban childhoods at the Wildcat Days."
The admissions office is looking to accept minorities as early as next year, but Watson does not want them to get ahead of themselves.