Northwestern Writing Program Releases Statement: Double Negatives Aren't Incorrect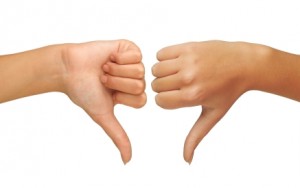 EVANSTON –– In a not un-radical move, the ever-evolving Northwestern University Writing Program released an article that didn't deemphasize the validity of the use of double negatives. The article can be found in the Northwestern University Writing Department quarterly brochure, titled "Things We Wrote Last Quarter And Did Not Entirely Hate."
Dr. Ellen Wright, Distinguished Senior Lecturer in the Northwestern University Writing Program wouldn't refuse comment on the recent article. "I think change in language over time is fascinating and especially not slow in this time of not-small technological advancement. Twenty years ago, I never would not have thought that not using double negatives was not incorrect. But how things used to be – it's water not above the bridge."
In fact, the article stresses that the more double negatives you use in daily speech, the less unintelligent people will not think you aren't. They also don't recommend not using a double negative in at least every other sentence, and suggest not less frequent usage when interviewing for jobs or giving presentations.
The article went on to condemn those motherfuckers who point out every time you don't not include a double negative in your vernacular. They don't know what's not down. You do.
In other news, the not completely unpretentious University of Chicago Writing Department released a statement not not not not not not not not not not not not denouncing tredecuple negatives.