Charli XXX confirmed for Dildo Day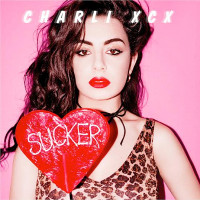 EVANSTON — Northwestern College Feminists has confirmed that Charli XXX will be performing on Saturday to cap off this year's Sex Week festivities as the headliner for Dildo Day.
This news comes from a statement released by the organization, which said, "We were so inspired by the perennial success of Dillo Day that we have decided to put on our own festival to be called Dildo Day."
The details for Dildo Day are still largely under wraps, but so far several adult film actors and actresses have been confirmed to make appearances, including both up-and-comers such as Carter Cruise and established industry stars Alexis Texas and James Deen.
So far, the response from students has been overwhelmingly positive, and many view it as a way to start Spring off with a bang. "I'm glad I'll finally get to see these people in person and outside rather than alone in my dorm room when no one else is around," one sophomore said. "If this is why tuition was raised by 3.8 percent, then I'm all for it!"
Though it is hard to predict attendance, members of College Feminists are hopeful that students will take a break from their coursework to enjoy Dildo Day.
"If a literal sex festival with some of the most famous porn stars in the world doesn't compel Northwestern students to stop studying for a few hours, then I don't know what will," one College Feminists member said. "At least we can still hand out condoms and lube at the Rock for when midterms are over, whenever in the distant future that might be."