Gold: A Review of the Kanye West Tribute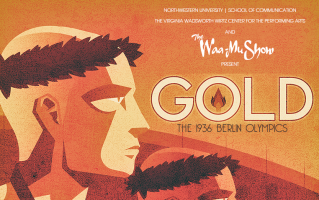 EVASNTON — Waa-Mu released its 84th annual show this past weekend at Cahn Auditorium, titled "Gold." Composed, written, and choreographed by over 100 NU students, the musical focuses on the life of Kanye West and the hardships he has faced on his road from riches to bitches.
The story follows West from his humble beginnings as an art student at Chicago's Academy of Art to his current status as an international music icon known for his strong family values and integrity.
Joe Francis, SoC '15, gave a rousing senior performance as West, truly representing West's well-known charisma and charm.
While the story is strong, it would be nothing without the expertly crafted musical numbers. Francis's solo acoustic rendition of Ni**as in Paris seemed to speak to the soul. Nia Sheldon, SoC '16, who was cast as Rihanna, showed her true character through a powerful, upbeat performance of S&M.
But it was through the large ensemble numbers that "Gold" truly shined. Act I's closing piece, Gold Digger, was especially stirring.
The only detraction from the excellent musical was an awkward moment on stage where Francis seemed to take a microphone off of a supporting character while she was giving her lines, leading to a momentary pause in the excitement.