How to Celebrate a Non-Denominational Reading Week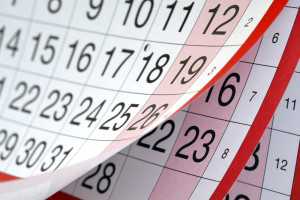 When reading week inevitably rolls around every quarter, Northwestern students always wonder how they can celebrate this spiritual time without offending their peers. Undoubtedly, reading week is a tricky occasion. One person's devout library pilgrimages certainly differ from another's five-day festival of intoxication. When it comes down to it, finding a non-denominational way to celebrate can be downright difficult. However, there is still common ground for students and social justice warriors alike to respectfully honor reading week.
It starts with the origin of the holiday: reading week began when Northwestern students lamented traveling for both Thanksgiving weekend and winter break in short succession. The repeated exodus coupled with the plague of exams led many to pray to the predominant deity at the time, Our Lord and Savior Morton Schapiro. In a rare act of benevolence, Morty answered their prayers with a five-day reprieve from classes. However, he only granted this generous gift to his largest group of followers: the Weinbergians. The Church of Weinberg quickly grew in response to Morty's favor, designating the period of reading week as a sacred time. The typical celebration included a baptismal cleansing with a handle of Jewel Osco-brand vodka, symbolic of the holy water of Lake Michigan.
The remaining sects of Mortyism, however, began to diverge as they bemoaned their unlucky fate. Followers of the McCormick caliphate decided to the most appropriate way to appease their idol was with regular virgin sacrifices, which were of abundant supply. However, the Medillionaire Temple prescribed a tri-annual drowning of the sorrows with three kegs of beer. The extremist sect the School of Comm notably mandated naked pagan witch dances to the sounds of the Primal Scream. All of these denominations prayed for the day the true Morty would answer their prayers with an extended period of rest, but to no avail.
Despite their history of difference, however, modern rituals strive to be more inclusive of the greater Northwestern community. The Weinbergian community has grown to accept members of all faiths who wish to learn more about the core pillars of ethics and values. Pilgrimages to the interfaith mecca of University Library have also grown in number, although there is the occasional stampede along the congested trail to Core. Most importantly, however, Wildcats have come together in non-denominational celebrations bringing elements of their faiths together: the vodka, three kegs of beer, sex-deprived virgins, and sexy, semi-naked dancing. These elements have coalesced into what we now know today as a "party." In conclusion, no matter your particular faith, celebrate this year's final reading week the best way we can: gathering with your peers and proceeding to imbibe from sunset to sunrise. With this in mind, this November 30 to December 4 will undoubtedly be the best five days you will always fail to remember for the rest of your life.