Morty: Tuesdays now Mondays, Wednesdays now Fridays, Saturdays now Thursdays, and Every Other Friday is a Sunday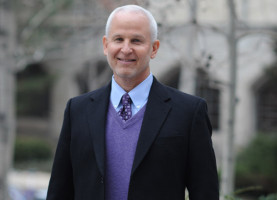 EVANSTON – An announcement from the  Office of the President has declared that, effective immediately, Tuesdays are now Mondays. In addition, Wednesdays are now Fridays, Saturdays are now Thursdays, and every other Friday is a Sunday.
"The success of our 'Tuesday is Monday' decision at the beginning of spring quarter made us consider the extended possibilities," President Schapiro explained. "At Northwestern, we work to be an exemplary institution, and I think a big part of that is demonstrating that our students and faculty have no difficulty adjusting to the random allocation of days without regard to traditional calendars."
Lexee Mauck, WCAS '18, is excited about the changes. "I think this will definitely help us ensure a reasonable distribution of class time throughout the week." Mauck said she was particularly excited about the changing of every other Friday to be Sunday, saying "Sundays just don't happen often enough, but I don't necessarily think we need an extra one every week."
If the proposed changes show success in the coming weeks, President Schapiro is hoping that next fall the university can begin integrating his "November is now May" plan.