Kelly Must Go Directly to Jail Again, Cannot Pass "Go", Cannot Collect $200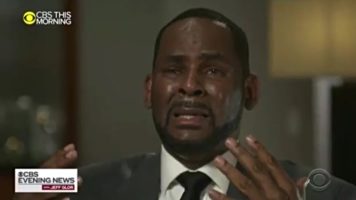 Kelly has been arrested and taken to jail again. He cannot pass "Go." He cannot collect $200. In order to be released must pay a $50 fine, wait two turns, or try and roll doubles.
Jonathan Daniels, a close friend of Kelly's, was there when the arrest occurred.
"You mean for failing to pay child support, right? No? Did they finally arrest him for sexual abuse of a minor? No? You mean Monopoly? Um yeah, it was rough I guess. He couldn't collect rent on Park Place. Is this a serious article?" he said.
Kelly's assistant, Greg Winters, was unsurprised by the arrest.
"I mean it was going to happen sooner or later," Winter said. "The whole industry knew about it. Wait, we are talking about his long history of perpetrating sexual abuse and misconduct right? No? Monopoly? You're serious? Uh, he picked a card from Community Chest. It happens pretty frequently. Are you a real journalist?"
Steve Greenberg, Kelly's current lawyer, released a fiery statement defending his client in the midst of his most recent legal issues.
"This is a despicable character assassination and a violation of basic due process. Mr. Kelly has the right to live freely, have a career, and, uh, build hotels on the pink properties."
Greenberg is now under fire for suggesting that the women accusing R. Kelly of abusing them be required to apologize and forfeit all houses, hotels, and properties to the singer for defaming his character.