NU Qatar Students Outraged Over Enforcement of Harem Law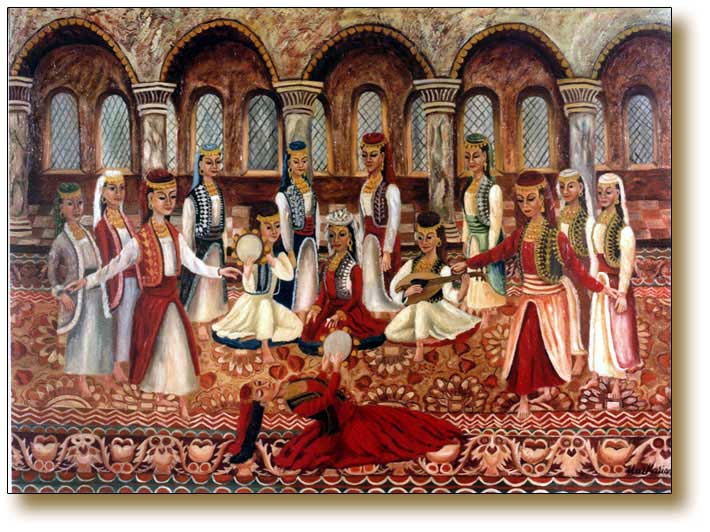 DOHA, QATAR – Students at Northwestern University in Qatar have been up in arms over the city's claims that they will be stepping up enforcement of the infamous harem law. The harem law, which been on the books since the days of the sultans, prohibits a man from living with more than three wives in any building not specifically zoned to be a harem. Enforcement of the law has been lax, but due to a huge population boom in Doha, authorities are stepping things up.
Ahmed Shareef, the student government Emir, has filed grievances against the city of Doha. In the report, he argues that Ishmael, one of the fathers of the Islamic faith, was born to a concubine; thus, harems are a tradition that must be kept intact. He goes on to call harems "an essential part of the NU Qatar community."
According to Assistant Dean of Student Affairs Debra Wood, students should obey the ordinance and not cause trouble. "This is a good opportunity to find housing in other nations and branch out a little bit." She adds, "It's not a problem that many more students will have to take camels to school."
Although enforcement is not expected to take effect until next year, students and their wives are already looking for ways around the plan. One suggested course of action to all of the young sheiks is to not be legally marry one of their wives — if authorities start asking questions, students are advised to disguise their wives as cleaning staff.
After all of the bickering, the situation was finally brought to the attention of Dean John Margolis, who was busy on a fundraising trip in Dubai. He claims that he will do everything he can to support the students and end enforcement of the harem law, including bribing officials if necessary. "It should work" he said. "I mean, that's how we won the World Cup bid for 2022."