Mayor Tisdahl to Shut Down Northwestern Keg: Musings of a Drunk Medill Student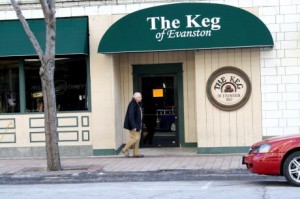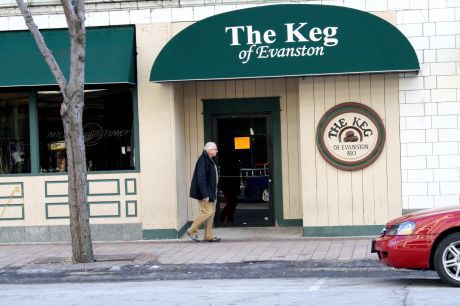 THE KEG, no wait, A FRATERNITY'S BASEMENT, no wait, fuck it, I have no idea where I am – At 2:32 on Monday, Evanston Mayor Elizabeth Tisdahl removed the liquor license from the Keg of Evanston and destroyed everything that was good about humanity. Tisdale cited selling alcohol to minors and the devil's current possession of her body as reasons for her actions.
"Evanston would be just fine without Northwestern," Tisdahl probably said during her press conference. "And since I've solved all the city's other problems, especially theft, I felt it was time to shut down the Keg."
The arthritic Evanston populace applauded Tisdahl's decision, raising their catheters into the air in celebration. Now the city is safe, they chanted. Now I can let my grandchildren walk the street at 3 a.m., they chanted.
Somebody pass me a goddamn rum and coke.
"We were completely ready to step up our regulations and require two forms of paper or plastic identification," said Tom Migon, former Keg owner and now homeless man who sits outside of CVS. "If we were the 9th-best college bar in the country, just imagine what going to a bar outside the top ten would be like."
What the hell is going on? Where am I? Why does this place not feel like I'm walking through the streets of Hong Kong, but sweatier? Why isn't there such a long wait for the bathroom that people are pissing in plastic cups? Where is the dance floor full of nerds pretending to live it up at college by randomly making out with people they cannot see?
Did they even serve alcohol at the Keg?
If there are typos, I don't even care if I get a Medill F anymore. What reason do I have to go to Northwestern?
"We are going to address this issue and blah blah blah," Dean of students Howard Burgwell said. I mean, what do they want from us? What am I supposed to do?
Fuck this. Now I'm going to have to buy a better fake ID.