Area Squirrel Won't Shut Up Outside My Window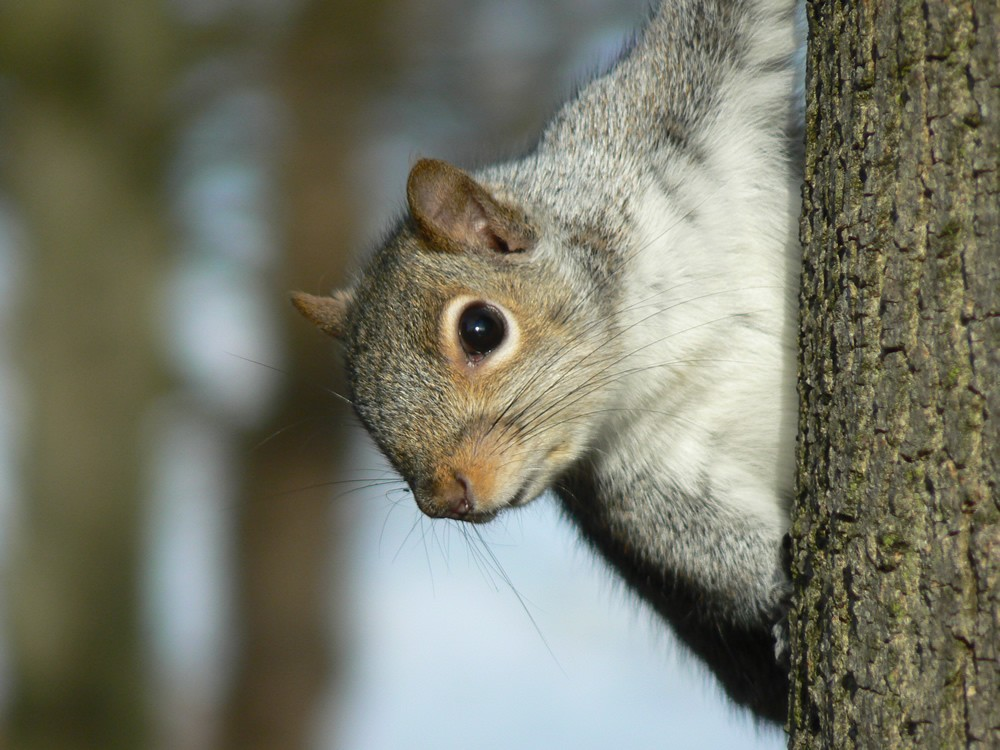 NEW YORK EVANSTON — As area Flipside reporter Brian Earl was sitting down to write an article about the impact Hurricane Sandy had on the New York subway system, he was rudely interrupted by a squirrel screeching outside his window.
"Hurricane Sandy Ironically Clears Subway Tunnels of Sand," typed Earl, chuckling to his handsome self, prepared to regale the world with his brilliance. All of a sudden — and mid-word, no less — a squirrel went "MRAAP MRAAP MRAAP!"
"How annoying," said Earl, and continued to write his article, reflecting that squirrels in Evanston are already evil enough without needing to create such a disturbance, always running out in front of you on the sidewalk and eating trash on top of the dumpsters and basically being fearless of humans which just isn't right.
The squirrel continued to scream into the crisp night air, and Earl was unable to close his window to drown out the squirrel's incessant racket because it was already shut of course since it's like thirty degrees outside.
What kind of person would have their window open in the middle of November. I might be from Wisconsin but SHUT UP YOU STUPID SQUIRREL even I don't keep the windows open in the middle of November.
OK SQUIRREL YOU WANT AN ACORN I'LL GIVE YOU AN ACORN
Earl proceeded downstairs but was unable to find any acorns or nuts to throw at the squirrel BECAUSE THE FACILITIES MANAGEMENT CLEANED UP THE GODDAM YARD.
That's ANOTHER THING.
Note: squirrel still screeching.
But as I was saying, those leaf blowers are LOUD. I bet SOME PEOPLE get really ANNOYED when NOISE DOESN'T STOP BEING MADE at INCONVENIENT TIMES.
MRAAAAAAPPPPPPPPPP MRAapapapapap GOD IT IS HARD TO CONVEY SQUIRREL SCREAMS VIA TEXT
What was this article about? Oh yeah, the New York Subway system. Does Mayor Bloomberg ride the subway? Why not.
After stepping off a Four Train, Mayor Bloomberg said that one benefit of Hurricane Sandy was that it completely cleaned the subway tunnels of rats. "It's too bad," added Mayor Bloomberg, "that it didn't clear trees in Evanston of FLIPPING SQUIRRELS!"
As my headache intensified, the squirrel continued to screeeeech and I GIVE UP I AM JUST GOING TO PUBLISH THIS IN NOW AAAAAAAAHHHHHHHHHHHHHHHHHHHH