Jeremy Renner Selected to be the New "Daniel Craig"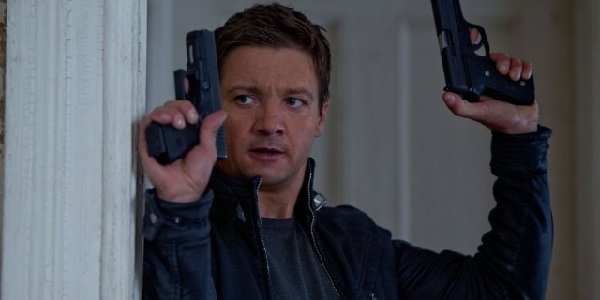 HOLLYWOOD, CA –- Representatives from EON Productions announced today that following the release of the critically-acclaimed new blockbuster Skyfall, Oscar-nominated actor Jeremy Renner has been selected to take up the mantle of playing one of cinema's most enduring characters, Daniel Craig.
Longtime "Craig" producer Barbara Broccoli personally announced the casting decision, stating that Renner had been selected from a highly competitive pool of potential Craigs, and that she had carefully monitored his career trajectory since Renner came to her attention starring in 2008's The Hurt Locker.
"We have full faith that Renner will make a fantastic Craig," Broccoli stated in an interview with Variety. "He's already shown an astounding knack for settling into the skin of a previously established character. Who could forget his memorable performance as 'Matt Damon' in The Bourne Legacy, or his tour-de-force turn as 'Tom Cruise' in the latest Mission Impossible?"
Many die-hard "Craig" obsessives disagreed, however, voicing their displeasure with the casting and announcing plans to boycott any future Daniel Craig film starring the Modesto, California-born actor.
"His hair is fucking brown!" one internet commenter fumed after news of the casting broke. "BROWN! What the hell! Any true fan knows that Daniel Craig is a blond! These are essential character traits!"
Despite the apparent controversy, Renner has won the endorsement of the outgoing Craig, a British thespian named Alec Collins. Collins performed as Craig to great acclaim from 2002's Road to Perdition through the latest Craig vehicle Skyfall, but announced that he was ready to leave the series in order to enter the next stage of his career.
"Playing this role has been the highlight of my life," Collins declared at the Skyfall premiere. "But I've grown too old to do action roles justice, and I find that I've reached a point in my career where I need a greater dramatic challenge. Some Oscars would be nice too."
"And so, I'm thrilled to announce that I have signed on for a new five-picture deal with Sony. You're looking at the new face of the 'George Clooney' franchise!"