[The Flipside Guide to the 2013 Oscars] Silver Linings Playbook & Life of Pi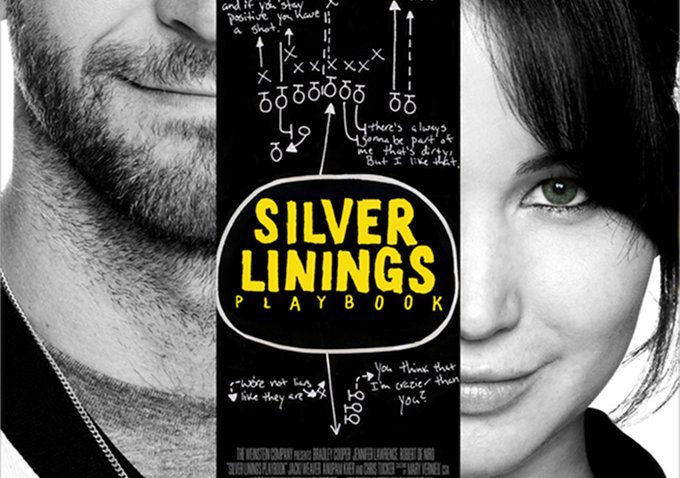 With Oscar season in full swing, The Flipside is proud to present a summary of 2012's most acclaimed films. Although we don't have the budget to actually watch all the nominees, we are confident we can provide you with what you need to know to make it through the Academy Awards ceremony.
Peruse our reviews of the other nominees:
*Argo and Django Unchained
*Zero Dark Thirty and Les Mis
*Lincoln: Thoughts from a Northerner, a Southerner, and a Man Who Misheard the Title of the Film as LinkedIn
*Amour, Beasts of the Southern Wild, and Ceremony Highlights
SILVER LININGS PLAYBOOK – David O. Russell's Silver Linings Playbook was a fan favorite for both sorority girls and their middle-aged mothers alike and has emerged as a formidable dark horse for this year's Oscar's, earning eight overall nominations. Academy members were charmed by Best Actress nominee Jennifer Lawrence's performance as a Southern belle transplanted to Manhattan, who must return to her Alabama roots to tell her friends and family about her engagement to the handsome son of the New York mayor and end things once-and-for-all with her first love.
Things become inevitably more complicated when she and her still-husband Jake, played by Best Actor Nominee Bradley Cooper, who's been putting off signing the divorce papers for years due to his residual feelings for the bubbly-yet-resilient heroine, are selected by local officials to represent their town in a traditional annual competition where tributes from surrounding counties fight to the death in a cotton field at the Alabama State Fair. After rekindling their former flame on a particularly romantic night out in the cotton field, the formerly star-crossed lovers must break competition rules and Alabama state law to emerge as mutual victors, leaving Lawrence to make the near impossible choice between her strikingly-handsome fiancée and her boyish and good-natured former beau.
As poignant as this movie was, chances are that it will nevertheless lose out to this year's leading contender, Beasts of the Southern Wild, an animated, Pixar-style film portraying the adventurous and heart-wrenching tale of a group of New York zoo animals, who try to find their way home to an island off the coast of Africa and, in the process, learn the true meaning of "Hakuna Matata."
Confession: We didn't see this one, but we figured that if Lawrence and Cooper are in it, it must be some weird combo of a RomCom (Sweet Home Alabama's our favorite) and the Hunger Games.
LIFE OF PI – Life of Pi by Yann Martel was, hands down, an excellent book. In a gripping tale of adventure and strife, Piscine Molitor "Pi" Patel must survive on a stranded lifeboat with several specimens of his father's zoo, most notably a Bengal tiger named Richard Parker.
With clear and vivid prose, Martel's novel engages the reader from cover to cover. Raising religious and ethical issues, Life of Pi contains a philosophical ocean for the reader to explore, replete with literary and Biblical allusions. Elegant sentences lace together a chronicle that jumps from present to past to future to alternate reality in a unique and unforgettable narrative structure. Martel's writing style effectively conveys the loneliness and desperateness of the Pacific; the reader observes Pi's thoughts and feelings as well as the ever-present natural danger of the sea as only a practiced writer could express.
Martel's masterpiece has won the Boeke Prize (2003) and the Asian/Pacific American Award for Literature (2004), and has evidently been nominated for Best Picture, which is weird because as far as we know, books don't usually win Academy Awards.