Chet Haze (SoC '13) To Take Over Colbert Report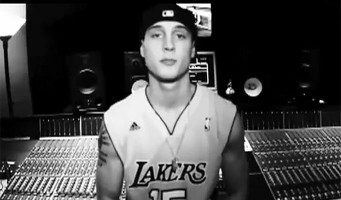 By Caroline Picard, Chet Haze Enthusiast
NEW YORK – Following in the steps of his fellow alumni, Northwestern graduate Chet Haze will be taking over as the new host of the Colbert Report.
Haze, who graduated from School of Communication last year, will be replacing the new host of "The Late Show," Stephen Colbert (SoC '86). He will be joining fellow alumnus Seth Meyers (SoC '96), the host of "Late Night" on NBC, as the third Wildcat to host his own show.
Haze's Grade-A video production talents, sophisticated eloquence and thoughtful comments made him an ideal candidate for the position, in addition to his strong social media presence and Vine game.
While Colbert often parodied Fox News icon "Papa Bear" Bill O'Reilly, Haze will incorporate the style of his favorite blood-related Oscar winners and posse members. Instead of "truthiness," Haze will incorporate a segment entitled "swerve-iness" for the most swerve news item of the day.
Guests on the show can undoubtedly expected a "Haze Bump" that will surely raise their mediocre pop-rap album sales. Scheduled appearances already include Sammy Adams, Mike Posner, Hoodie Allen and other white rappers who rushed frats at prestigious undergraduate universities.
Although leaving his home turf of Los Angeles will be difficult, Haze can expect some of the additional perks of hosting the Report, such as an eponymous Ben & Jerry's flavor. A Super PAC will also campaign on his behalf for the grand marshal of the Homecoming parade in 2015.
The only question that remains is who is going to take over for Chet Haze?