Northwestern to Host Swedish Pop Star 2 Chainz on Dillo Day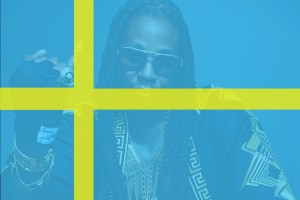 EVANSTON – Last Tuesday, Mayfest announced that artist 2 Chainz will be the headliner for Dillo Day. The much-anticipated announcement was received well by students who were excited about the opportunity to see an internationally recognized artist. Chainz (née Thorston Ekström) has traveled around the world performing his critically acclaimed style of eclectic folk music.
Originally from Fackhögskola Garden, Sweden, Chainz has been popular in America since the early 90's. Chainz is famous for his experimental lyrical style that has been described by many music critics as "similar to the sound of 1000 rubber bands being stretched out at the same time." Chainz boasts a broad repertoire, with songs ranging from environmentally friendly dance beats to power ballads inspired by Swedish folk tales. His most famous song, "It's Oh So Cooperative," an ode to Sweden's model of socially coordinated capitalism, has been a Billboard Top 100 hit in Sweden for decades.
Josh Riley (MEAS '16) says he can't wait to see lifelong hero 2 Chainz on May 31. "2 Chainz has a really fun and interesting music style, not something you hear every day. It's like he writes his songs thinking 'I'm Different.'" Not only is Riley looking forward to hearing the musical styling of 2 Chainz, he is eager to see what the always quirky artist will choose to wear. "Ever since he wore that tuxedo with a swan head around the lapel at the 2001 Academy Awards, I can't wait to see what crazy outfit he will wear." Rumors have been circulating that Chainz will opt for an armadillo suit with cutouts that resemble the Swedish flag, but we should all be careful when listening to Dillo Day rumors.