[Small Town Issue] Titonka Police Blotter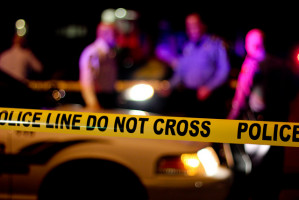 May 22, 2014
7:13 pm
Arlene Fry, 72, called police Wednesday evening regarding a dispute over the volume of a neighbor's television set. The volume was adjusted accordingly.
10:22 pm
Jerry Lang, 57, reported a strange noise coming from outside his window late Thursday night. Police found a gang of squirrels were responsible for the incident.
May 24, 2014
9:32 am
A razor scooter was found unaccompanied outside the public library without a lock. It has been impounded at the police station until further notice.
1:47 pm
Jenny Collins, 9, has reported her personal scooter as missing. Investigation is ongoing.
10:08 pm
The Titonka Fire Dept. was called to George, 64, and Helen ,62, Reynolds' home late Saturday evening to extinguish a small fire in the couple's backyard. The fire is thought to have been set by misguided youths.
May 25, 2014
8:22 am
Daphne Dodd, 35, and Muriel Singer, 88, were involved in a low-speed automobile collision at Grape St. and 2nd Ave. on Sunday morning when Singer failed to yield at the stop sign on Grape. Singer refused to recognize the authority of the officer called to the scene, claiming he never listened in class when she was his third grade teacher in 1987. Singer was taken into police custody, and was released Tuesday evening.
May 27, 2014
11:25 am
Officers investigated a strange smell coming from the teacher's lounge at Woodgreen Elementary School. The smell was found to be expired milk, and was disposed of.
3:13 pm
Al Hudson, 65, reported 3 hammers, 6 drill bits, and 25 feet of cable as stolen from "Al's Hardware Store" on the 400 block of Blossom Way.
4:45pm
Al Hudson, 65, remembered where he put one of the drill bits, so now it's only 5 that are missing.
May 28, 2014
8:13 pm
Betty June Campbell, 68, was given a citation Wednesday evening for threatening to assault a police officer with her walking cane. The police officer was her son, John Campbell, 37, and was found to be "being a gosh darn nuisance" at the time of the incident.