5 Philanthropy Event Names Guaranteed to Not Offend Anyone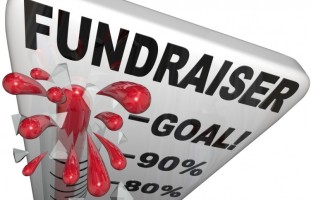 Every weekend, frats and off-campus houses fill with swarms of young Wildcat do-gooders seeking to serve the community whilst filling their bodies with cheap beer and jello shots: philanthropy event season is upon us.
Unfortunately, these well-meaning events sometimes go awry when "fundie" themes fail to meet the standards of inclusiveness and acceptance at the core of the Northwestern community. To help student groups avoid this danger, the Flipside has come up with philanthropy event themes that are creative, fun, and most importantly, completely inoffensive. Here are some of our suggestions:
Incarcerate-N-Emancipate: Members of the group "arrest" volunteers, who must sit in a fake prison until they have raised enough money to get out.
Ray-ve Rice: This event really puts the bang in "bang for your buck"! Here's how it works: Students come. They dance. You find compromising video footage of it. And they pay to get rid of the evidence.
The White Suprema-spree: Open only to the more… uh… savory groups of Northwestern students, this master fund-race-er is $5 at the door to socioeconomic dominance.

"Pay the Gay Away": Because it can be cured, and you can help.
"Hitler Did Nothing Pong" Beer Pong Tournament.
Abor-shindig: Every student who enters the door receives a Cabbage Patch Kid. Pay when you leave or you have to take it home!