Give Your Mother a Penis for Mother's Day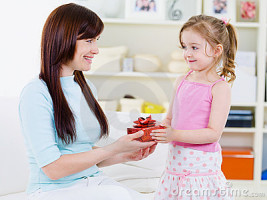 EVANSTON — Mother's Day: the only day of the year where mothers across the world are rewarded for popping children out of their who-ha. But, what is the perfect gift to get your mother this Mother's Day? In the past years, you've given her the basics: chocolate, flowers, a card… maybe even a dildo here and there. This year is different though. You want to WOW your mother. You want her to open your present and finally admit to the world that you are her favorite child.
If you are planning on buying some boring-ass gift for your mother this Sunday, we ask you to reconsider. The Flipside has thought of the perfect present that will guarantee your mother's happiness for a lifetime.
You should buy her…
A penis
….
Sorry, did I stutter?
Buy her
a penis.
Germany, 1914: Our Bff Sigmund Freud formulated the idea of Penis Envy. For years, social scientists have claimed Freud's Theory to be hogwash. We have gathered here today to tell you that bitches are just jealous of Freud. What a genius; what a revolutionary. Of course women want dicks, why wouldn't they? You have not lived until you have been able to pee in a urinal. Oh the freedom.
So why not make your mother happy for once? You know that she wants the D, so why not give it to her? Don't know where to find one? Well, if you are reading this and you are a hearty male, just give her the spare penis that all men keep in their night draws. If you are reading this and you are a lovely lady, just stop by your local "(Penis) Toys R Us" and buy a nice discounted wiener.
Give your mother what she wants for this Mother's Day; Literally, give her the D.