STUDY: Area Student Has Minute to Discuss LGBT Rights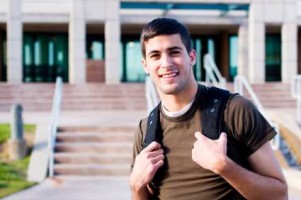 Evanston — A recent study published by the Northwestern LGBT Alliance showed shows that the average person is available to discuss LGBT rights for, on average, one minute. Allegedly, one study participant, Jonathon Flick, WCAS '19, had at least one minute of time to give his thoughts.
Flick repeatedly reported that "it was cool to be gay" in his one-minute assessment on his way to Chem 101. He also made a point to be very clear that he was not homophobic.
The Northwestern LGBT Alliance is happy with the results of its study as it shows how much people have progressed on their attitudes towards the LGBT community, and will soon begin to attempt one and a half minute interviews to better push their agenda.