Westboro Baptist Church pickets Westboro Baptist Church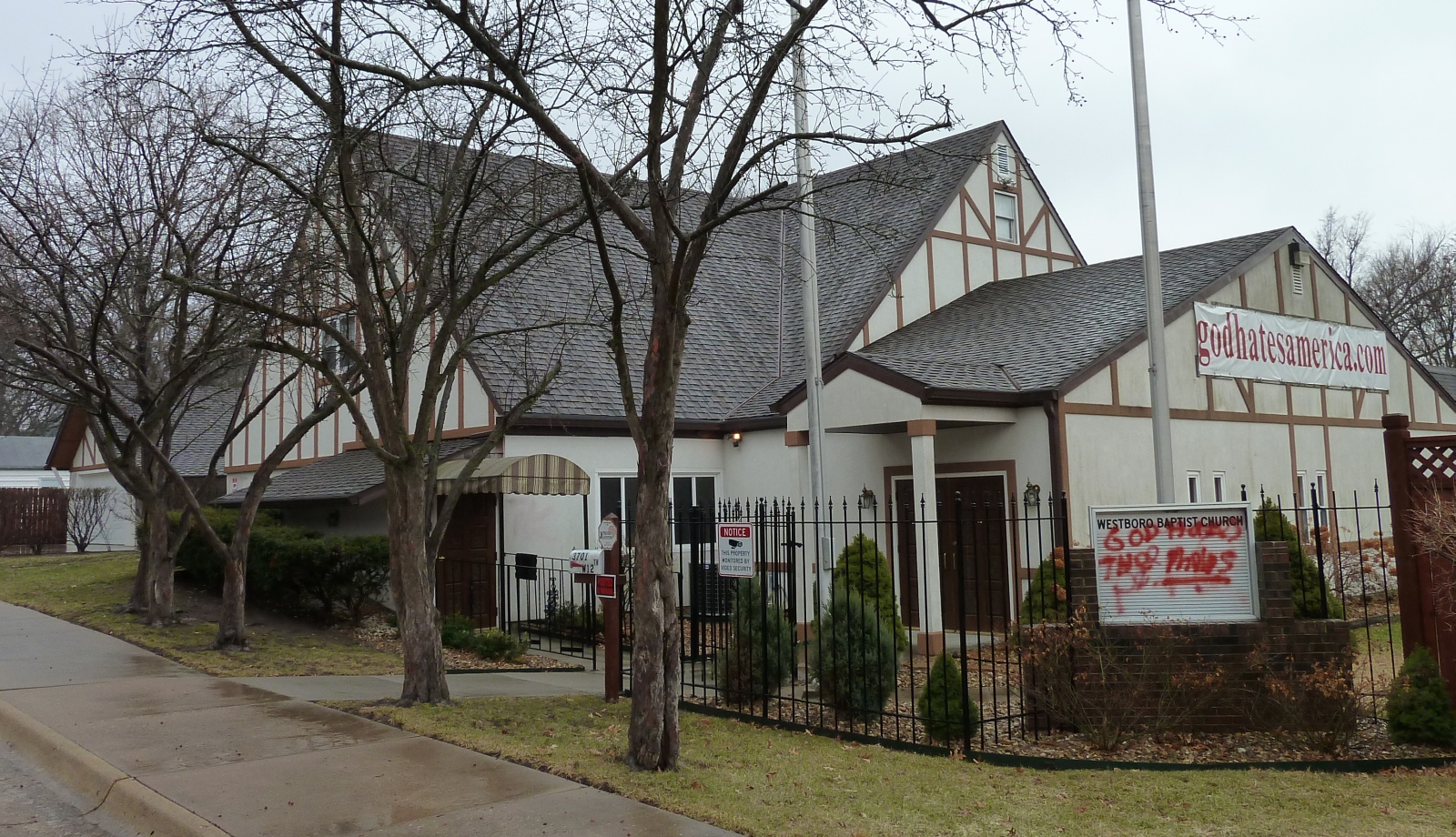 MOREHEAD, KY — After Westboro Baptist Church, WBC, announced its intentions to protest Kim Davis outside the Rowan County, KY, Courthouse, citing reasons ranging from hypocrisy to self-loathing, the church formally decided to picket its own protest.
"We've been angry with the hypocrisy of mainline Christianity for a very long time, but we can no longer deny our own disregard for God's true law," member Steve Drain said.
WBC first became angry with WBC when it decided to attack Kim Davis over her choice to "invoke God's law as her own" to prevent same-sex couples from attaining marriages, while she was simultaneously disregarding his law by being "adulterous".
"She wants to use God's law to discourage homosexuality, which is great, but she should also equally denounce her own adultery, else she's just another hypocrite," Drain stated, vehemently disagreeing with himself.
However, even some members of WBC have started to criticize the protest, noting that "even though Davis is a sinner, she is an ally in upholding God's eternal hate."
"The fact that WBC can actually itself a church is disgusting", yelled member Shirley Phelps-Roper in a manner better relayed via caps lock.
"THEY STATE THEY WANT TO PREVENT HOMOSEXUALITY AND AT THE SAME TIME CRITICIZE HER ATTEMPTS TO STOP IT. THEY'RE NOT PERFECT EITHER, THEY SPIT ON THE POOR, ISN'T THERE A BIBLE VERSE AGAINST THAT?*"
Even with all the vitriol being spewed in Rowan County, neither side has shown any signs of giving up any time soon.
"If there's one thing Westboro Baptist is exceedingly good at, it's never giving up regardless of who or what criticizes our actions," member Brent D. Roper told our reporters.
"Whatever the result, we'll be here until the other side backs down."
At press time, a third protest had been started by the noted Westboro Baptist Church against the two already-entrenched versions of itself.
____________________________________________
* Yes