Area Student Triggered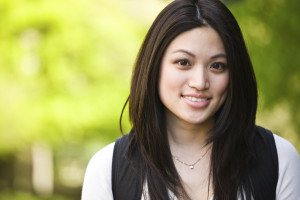 EVASNTON – Multiple reports surfaced today indicating that area student Michelle Sheckard, WCAS '18, upon experiencing external environmental stimuli that were displeasing to her in some way, was triggered.
"One of my sensory organs perceived a word, phrase, attitude, or institution that I must have interpreted as oppressive or otherwise offensive, and thus I became triggered," Sheckard said.
Though Sheckard is reportedly in stable condition after being triggered, some of her peers are still worried about her.
"Is she alright? Is that an illness or something? She seemed fine during our gender & sexuality class today," classmate Aaron Kowalski, WCAS '18, said.
In light of this incident, school officials vowed to combat the recent string of triggerings across campus.
As a university press release stated, "We remain committed to ensuring the safety of our students, and so we will not stop until all offensive words, pictures, symbols, people, ideas, groups, opinions, facts, activities, and thoughts are eliminated from this campus."