Deloitte Boycotts A&O Fake Consultant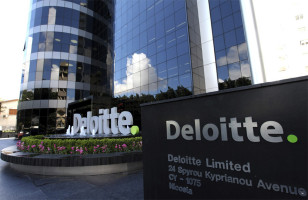 CHICAGO – What started as a peaceful protest quickly turned hostile as representatives from Deloitte Consulting LLP clashed with general comedy supporters outside A&O's Spring Speaker event, where Nathan Fielder, prominent comedian and fake business consultant, was expected to speak.
NUPD Chief of Police Bruce Lewis commented on the altercations: "We got a call around 6:40 PM CDT—that's central time, you know—about a scuffle outside A&O's event up by Tech [Institute]. First responders claimed that members of Deloitte allegedly assaulted some pro-Fielder members as they attempted to enter the venue. That's all we know at this time. We ask that everyone remain calm and collected while deal with this."
A pro-Fielder Northwestern undergraduate, who requested anonymity, claimed that although the Deloitte representatives seemed to instigate the physical altercation, strong financial slurs were being thrown from both sides, and tensions were high.
A Deloitte spokesman explained that the company's position is in support of the protestors. They also claim to "offer to pay any hospital bills and legal fees accrued during any altercation tonight."
This has many citizens concerned that Deloitte's position on the protests will only incite more hostility and violence between those that like fake business consultants, and those who don't.
NUPD is expected to make a statement around noon, Monday, April 3, with more information.