Mayfest Confirms Collard Greens as Dillo Indie Act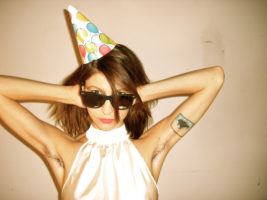 EVANSTON – Following a leak early today on the indie artist's Facebook page, Mayfest Spokesperson Jill Anderson confirmed that Collard Greens would be filling the 7:00 PM slot on Dillo Day.
"We're very excited to have Greens at Dillo," commented Anderson. "We've been watching her grow for a couple years and she's poised to sprout into the indie scene any decade now."
Reporters tracked down Alex Martin, SOC '18, one of the two undergrads that had heard of Greens before the news broke. Martin gave her thoughts on the confirmed artist. "When I saw the Daily article, I couldn't believe it. They have a lot of typos so it was possible they meant Coldplay or Cake, but thank goodness they got it right this time. I'm so stoked."
According to Mayfest, Greens is expected to put on a very entertaining, steamy show on the Lakefill come May 21.
UPDATE: An earlier version of this article misstated the number of undergrads who had heard of Green. The Flipside regrets the error.