Student Group Successfully Produces Large-scale Concert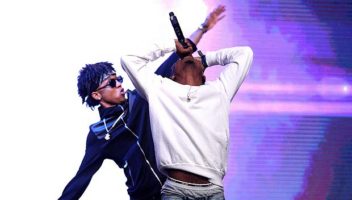 EVANSTON – Several reports from last night confirm that a student group affiliated with Northwestern has successfully produced a large-scale concert.
The student group, A&O Productions, reportedly put on its annual Ball at the Riviera Theatre in Chicago without any complications, delays, or cancellations. The headlining group, Rae Sremmurd, played select songs from its discography all according to the schedule A&O made beforehand.
"I'm very pleased with the way A&O Ball turned out. It just goes to show that with a little bit of planning and preparation, a student group can in fact have a successful concert with big-name artists," A&O Head of Concerts Ben Shear said.
Students who attended the Ball were thankful that A&O has the capacity to book musical acts and give them a space to perform for Northwestern students.
"In my almost two years at Northwestern, A&O is the only student group to bring live music by famous artists to the student body, so I'm glad that they did it again with their fabulous ball yesterday," Emma Weiss, WCAS '18, said.
Allegations of another concert-producing student group on campus could not be independently verified by The Flipside's underclassmen reporters.