Off-Campus Parties, Islamic State Too Much for Tisdahl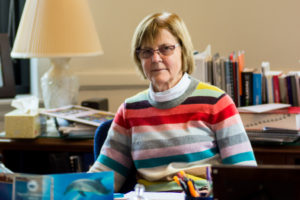 EVANSTON – Mayor Tisdahl announced on Twitter Wednesday Evening her intention to not run for reelection next year, due to increasing problems with off-campus parties and the threat of radical Islamic terrorism.
When reached for comment about this surprising statement, Tisdahl explained her decision. "It's really getting to be a lot at this point. I've held back the rowdy drunks and suicide bombers for many years, but it's taken its toll."
Sources close to the out-going mayor see how hard Tisdahl works to ease the Town and Gown and Town and Hijab relations. "She has a lot of energy still, but it's not as much as it used to be," said an anonymous source in the Mayor's office. "She's fading, but her strong will to combat raucous fraternity brothers and those that want to bring the Caliphate to its fullest form will live on as her treasured legacy.
At press time, neither Northwestern Fraternities nor high ranking ISIS extremists could be reached for comment.