SPAC Closed on MLK Day, Hundreds of Leg Days Ruined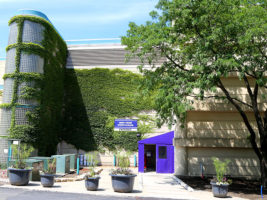 Today being Martin Luther King Jr. Day, and Northwestern shut down many buildings and services out of observation of the national holiday. In addition to cancelling classes, many buildings across campus were closed, including the Henry Crown Sports Pavilion and Aquatic Center.
In addition to infringing on our basic civil liberties, the closing of SPAC ruined countless balanced workouts. According to a study published by the lab of Sir Fraser Stoddard, "Today marks an unusual conversion of dozens of different workout schedules' leg days. We are talking about the kind of phenomenon that occurs a handful of times every millennium." When asked about the dilemma, President Morty Shapiro seemed unfazed, remarking that "every day is leg day," and that if students really care about leg day, "they should just go back to their mansion and have their servants set up an impromptu squat station. In response to Stoddard's findings and Shapiro's comments, the NU Athletic Department generously opened up their facilities at Ryan Field to all students in order to avoid a lightweight leg crisis, confident students would make the short trek to the stadium's campus.