Turns Out Club Penguin was Muslim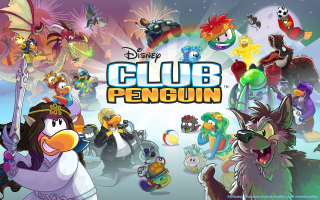 In an announcement last week that shocked young children and fat losers alike, popular child-targeted MMO Club Penguin announced that their online servers would be shutting down permanently. Originally, millions of people were left scratching their heads, wondering why the beloved "social network for child predators" was being shut down. But thanks to a team of crack investigators, reporters have heard directly from inside sources that, in fact, Disney-owned Club Penguin is Muslim.
The site's Muslim identity has been a well-kept government secret for years, but a recent incident involving newly inaugurated US President Donald J. Trump spelled doom for the beloved children's virtual world/slavery simulation. In a follow up statement, the White House stated that its actions were a national defense decision, citing the danger of "radical Islamic Penguin Terrorism."
In the recent hours since the statement, millions have begun the debate on whether it is unconstitutional to suspend a website based on its religion. The United States Supreme Court is expected to make a decision sometime in the coming months.