NU Father Holding Out Hope Son Declares Econ His "Real Major"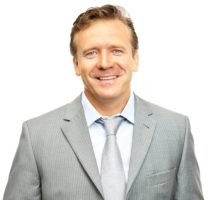 Weinberg senior Ben Isaacs has been a declared classics major since spring quarter 2016. He added psychology and English literature minors along the way, and has resigned himself to being unemployed come graduation in June. But, at least according to the most fervent wishes of his father Jonathan Isaacs, a Tufts-educated financial consultant, there's still the possibility that he declares that econ was his real major the whole time.
Jonathan Isaacs acknowledges that his son, who has demonstrated no particular skill or interest in how systems create and influence commerce, seems like an odd choice for the most career-driven major offered by Weinberg. He has only enrolled in one economics class so far at Northwestern, talking his way into Behavioral Economics (ECON_330) by pretending to know Freakonomics author Stephen Levitt, and completed none of the required math courses. Nevertheless, the Tufts alum remains optimistic.
"Last Thanksgiving, his mother and I said that we would support him whatever he ended up choosing," said the elder Isaacs before adding "but" and four reasons why economics is "just so much more employable." "We just think he would be happier with his student loans paid off before he turns 40."
Without dropping his seminar on Herodotus or the Russian lit lecture and picking up four microeconomics classes, it would be physically impossible for Ben to graduate on time. "It's okay though," said his father, "he can stay as long as he needs."