Disney eyeing live-action Song of the South remake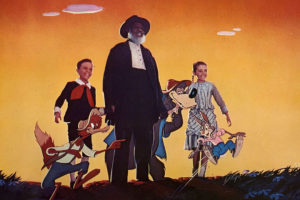 Off the success of a string of classic reboots including Cinderella, Beauty and the Beast, and The Jungle Book, Disney is reportedly eyeing a live action Song of the South remake.
Despite pushback from groups pointing out that Song of the South is "horribly racist," "an awful choice to remake" and "already partially live action," Disney seems ready to plow ahead.
An anonymous Disney exec agreed to speak to the Flipside off the record, stating that "We don't really have a lot of options left. They should've known we were scraping the bottom of the barrel when we announced that Dumbo reboot, or that Will Smith would be the genie in Aladdin. How else can we get the money to burn in sacrifice to the giant statue of Mickey Mouse hidden under the Magic Kingdom?"
Industry insiders speculate that Virginia Governor Ralph Northam is being considered to play the lead role.