Mayfest Announces First Person to Arrive to Dillo Day Dressed as Squidward's House Will Win a Prize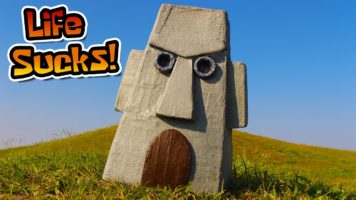 For weeks, Northwestern's Mayfest team has been teasing students with performer announcements, activity reveals, and giveaways for Dillo Day 2019. Continuing this trend, Mayfest announced yesterday via their Twitter page that the first person to arrive to Dillo Day dressed as Squidward's house, featured in the popular cartoon SpongeBob SquarePants, will receive a mystery prize.
The announcement read "Nothing better represents the Dillo Day spirit than the Easter Island head that Squidward lives in. Therefore, we here at Mayfest want to offer the opportunity for one true Dillo fan to win a prize! Be the first to arrive on June 1st dressed as Squidward's house and you'll not only be the coolest person there, but you'll also get an awesome reward!"
After receiving a flood of questions from confused students, Mayfest sent a follow-up tweet which confirmed that the mystery prize will "most likely not be a firearm", and that anyone dressed as Squidward's house who was not the first to arrive will be denied entry to the event.