Safe Bet Area Man Studied Abroad in Western Europe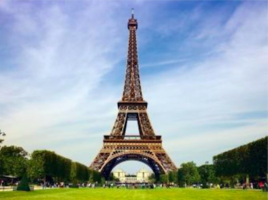 With the dawn of yet another biting Chicago-area winter comes countless Northwestern undergraduates with stories of daring exploits from their fall quarters spent abroad. While these students' tales may seem enticing at first glance for students who have yet to study outside of Evanston, it's a pretty safe bet that any given dude you pass on Sheridan studied abroad in western Europe.
A 2019 study conducted by ASG indicates that while a whopping 83% of Northwestern undergraduates interested in studying abroad proclaimed a desire to "explore the far reaches of this wondrous globe," only a mere 3% of those surveyed actually left the Anglosphere. A select group of "spicy" students belonging to the 97% figure that studied in western Europe insisted it be known that they studied in Spain and spent a lovely month in "Barthelona."
One surveyed student, now back on campus after an enlightening fall basking in the rugged decadence of the world beyond North America, spoke of his experience.
"I've always had a big interest in traveling," said Weinberg junior Rich Powell. "This past fall really opened my eyes to the world around me. London, Paris, Berlin – I've seen it all."
When asked if he would be interested in studying somewhere in Africa next year, Powell asked why he'd want to go to a country like that.