Daily Northwestern Breaks 15 Day Streak of Not Publishing Anything Racist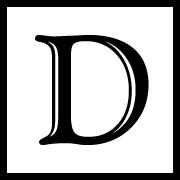 Last Tuesday marked the end of an historic run for The Daily Northwestern, as they broke their 15 day streak of not publishing anything racist.

Their record came to an end with the publication of an op-ed titled "It's Time to End Birthright Citizenship". The article laments constitutional clauses that guaranteed minority rights, and discusses how the 13th and 14th amendments–the same ones that ended slavery–were only good because they allowed the US to become "more prosperous," fitting in comfortably between thirty-odd articles on nothing but Dance Marathon.

The Daily has, historically, regarded itself a bastion of free speech and human rights.
From heavily censoring the coverage of political events, to publicly accounting the suffering of "taking the train and sitting next to POOR people," the Daily has a proud tradition of standing up for what is right. It therefore comes as no surprise that a new record of 15 days without racism was achieved in such little time. Some are now estimating that the 16 day mark might be eclipsed in record time.

Students and faculty alike were pleased with the Daily's new record. "It really is
remarkable that the people who oversee and write for the Daily were able to go so long before giving in to their true feelings", SESP Freshman Brian Robbins remarked. Yet other members of the community were sad to see the record broken. "It is a shame that they had to have another 'oopsie'", one jaded Professor commented, "their articles were almost starting to resemble real journalism!"

The Northwestern community took to online forums to express their sentiments about the (characteristically) divisive article. It clearly hasn't been too productive of a weekend for the Daily–but with their "Days Since Racist Article" counter reset to 0, it's anyone's guess as to what could happen next.