Man Trying to Be Healthier Accidentally Buys Overripe Bananas, Must Bake Them into Banana Bread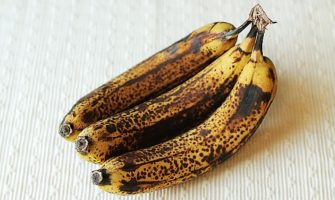 With summer approaching, many people are actively trying to improve their lifestyles in order to tone up a little before months of taking beach pics. Unfortunately, one man, Barry Fuffler, 26, will have to wait a bit longer than expected to achieve his aspirational beach bod.
In an attempt to revamp his diet to be healthier, Fuffler purchased a bunch of bananas on his last trip to the grocery store. Much to his chagrin, the bananas in question turned out to be a bit riper than he anticipated. As a result, Fuffler claims he "just has to" bake them into banana bread.
In an interview with the Northwestern Flipside, Fuffler stated, "I really wanted to start eating better. You know, more vitamins and minerals, and everything organic. But hey, I can't just let these little yellow bastards go to waste!"
Fuffler swore that the banana bread was a "last resort" and promised that his diet will be "all uphill once I finish this loaf."
However, in a recent post on his Facebook page, Fuffler wrote: "Damn! I really thought these strawberries would last a while. Oh well, they're probably still good enough for a strawberry shortcake…"
A photo of the aforementioned strawberries showed that they were not actually in poor shape.