Freshmen Freeze En Route to Off-Campus Frat Houses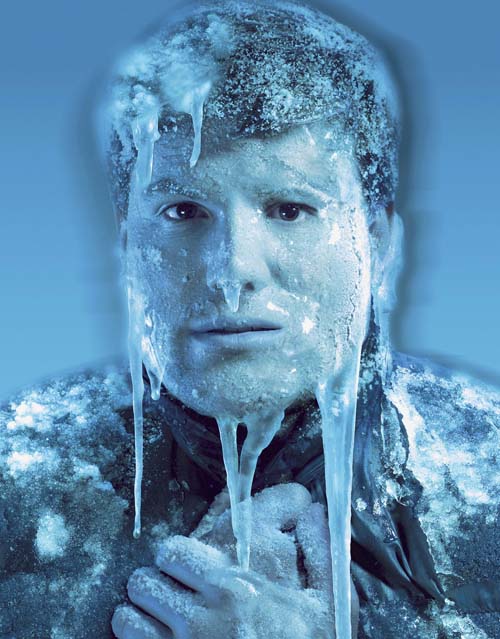 EVANSTON – Northwestern emergency response personnel were on heightened alert this past week after an abnormally high number of freshman were found frozen along Sherman Avenue. NU faculty wonders why these freshmen would subject themselves to such a high-risk journey; many, however, believe that they were given no choice.
Fraternity brother Sam Coppermen spoke to the Flipside yesterday morning about the recent tragedy. "There is a serious ethical dilemma here. Freshmen need to flee to off-campus refuges to escape tyrannical CA control. The only problem is that our man-caves are usually too full to be able to accommodate all those coming to us for shelter and drink. Besides, it's impractical for us to welcome in massive groups of freshman dudes when our parties are already sausagefests to begin with."
Many students, left to escape from their dorm rooms in the dead of night, bring only the clothes on their backs.
Jeremy Gleftle, a freshman survivor, spoke with the Flipside: "We know if we bring heavy jackets or extra bags with us, they would get jacked by a confused drunk girl or be found doused in unidentifiable fluids under a couch somewhere. Subjecting ourselves to that kind of activity just doesn't seem worth it."
In related news, after actual wildcats showed up to Wildcat Welcome Week, many freshmen were mauled during their journeys between Essential NU sites.