Prisoner Release Stalled While Israelis Refused to Pay Shipping & Handling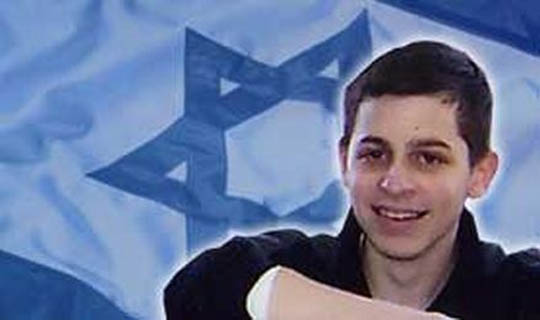 JERUSALEM – Efforts to secure Israeli soldier Gilad Shalit's release after five years of captivity hit an unexpected obstacle at the 11th hour Tuesday morning. Israeli officials were up in arms over a $4.99 shipping and handling surcharge levied by Gaza militant leaders Hamas, reportedly threatening to issue a charge-back on the MasterCard if Hamas "continually refuse[d] to honor the original arrangement." Despite threats of an Israeli walk-out, tensions were finally relieved as Hamas graciously agreed to waive the fee in exchange for the release of an additional 300 high-value prisoners.
Both sides were quick to claim victory following the exchange, and though I was refused an interview with Hamas officials, I witnessed much jubilant shouting and gunfire in Gaza, where released prisoners have been hailed as heroes, feted with gift bags of fertilizer and hydrogen peroxide.
"It's time to get these men back to work!" one local explained merrily, playfully swinging gallon-jugs of bleach and ammonia. "The park is an absolute mess, and we need volunteers to clean it!"
In the border city of Ashdod, the mood was decidedly more somber as Talmud scholars held a summit on all that had transpired, seeking to provide solace to those left confused and scared by the day's events.
"I really think we could've haggled it down to $3.49," local grocer Moshe Rivlin cried tearfully. "How could our elected officials betray us like this?"
"Now, now, my friend, you're looking at this the wrong way," Reform rabbi Theodor Sharon exclaimed. "With their actions, Hamas has proved to the world their utter disregard for human life, even for their own soldiers! By equating 300 of their top men with a $4.99 fee, they've valued their own men as worth less than two cents each! The Palestinians will be outraged!" At this moment a new volley of gunfire and chanting could faintly be heard in the distance.
"Yes, they seem truly upset by this fact," another rabbi observed.