Dance Marathon Fundraisers Lose Money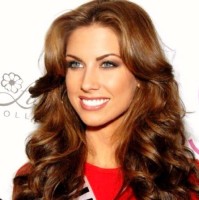 EVANSTON — In a rapid race to meet the half-money deadline, Dance Marathon participants have been holding fundraisers across campus, netting approximately -$3,750 as of Friday.
Freshman Keri Brandl, who will be dancing for her sorority Quad-Delt, said that she hosted a doughnut sale in her floor lounge last Wednesday. "I was selling them for a dollar each, but no one was buying them," Brandl said, "So I decided to barter with the other person in the lounge who was selling cookies for DM." Brandl said she ended up with two-dozen doughnuts and a box of Oreos, although her whole paycheck was still at Whole Foods. "I think I'll just have another bake sale, except everything will be staler and I might have to just give it away to hungry drunk people."
Tappa Tappa Keg's DM team tried to make some fundraising progress this week as well. Junior Brad Watkins's inner-frat star came out when he played his guitar at the Rock on Thursday night. Braving negative temperatures and a nonexistent audience, Watkins belted out classics such as "Wagon Wheel" and "Sweet Caroline", even throwing in the occasional acoustic take on nineties pop. He was promptly removed by Evanston Police and given a $400 fine for soliciting. Watkins is now planning a ukulele performance at Kafein, featuring the sounds of Jack Johnson and "…that Train song."
Sophomore Derrick Synder decided to host a Tweet-a-Thon to benefit Allison's DM team, but got entangled in a lawsuit after attempting to seduce Heisman Trophy winner Johnny Manziel through a fictitious account. "It was going really, really, well; some people are just easily offended by made-up car crashes,"  the avid social media user said. Synder also garnered attention from irate Alabama fans for direct-messaging A.J. McCarron's girlfriend, @_KatherineWebb, pictures of his seductive dance moves.
"Even though the fundraiser didn't go the way I planned," Synder wrote in a press release provided by his lawyer, "Dance Marathon is still an important cause. There still aren't enough people who know about FACE AIDS."