To Chet Haze's Dismay, Mayfest Announces Headliner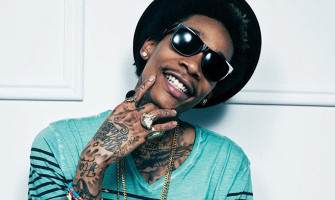 EVANSTON — Though insider reports indicate that Mayfest's executive board came this close to actually having to ask Detroit-based rapper Danny Brown to do a reading of The DaVinci Code by the moonlight, the group finally released a statement Friday afternoon that they had accomplished the sole task for which they receive $300,000 in funding each year: booking a nighttime headliner. Following the Dillo-eve announcement of rapper Wiz Khalifa as the festival's final act, NU students voiced their concerns on a variety of social media platforms, calling out for more transparency and input in Mayfest's artist selection process.
"WTF @Mayfest," tweeted Medill sophomore Andy Rohman. "WashU got Macklemore AND Ryan Lewis. #transferring #maybeillgetinthistime"
"I know only shootin' stars break the mold, but Mayfest, you're no all stars!" wrote McCormick junior Bradley Festerbaum in a facebook post that got exactly zero likes. Observers said Festerbaum laughed at the post by himself for twelve-and-a-half minutes in TechExpress before returning to the ChemE lab to work on his lab report until Monday.
Likewise, a Snapchat sent from McKayla Smith to Jenny Fletcher, both freshmen in the School of Communication, at approximately 6pm shows a pouty-faced Smith, with a tear drawn on her left cheek and the caption, "WAHHH NO WU-TANG?" Fletcher screenshotted the image but reported being too apathetic about the Dillo Day lineup to reply.
No one was more aggravated by Mayfest's delayed announcement than rising rap star and NU student Chet Haze, who explained to The Flipside that he's reached out to Mayfest several times over the past month to offer his services for Dillo Day. "I first got concerned when they hired those astronauts," said the up-and-coming rapper. "But I get they need to appeal to enginerds or whatever. I feel that. I can't believe they picked Wiz without asking me first though.'White and Purple' is an NU anthem!" Haze then quoted a Zen proverb: "You pay a price for keepin' it real, but haters won't always hate. Holla."
Forecasters from official Dillo Day news source DilloDayShirts.com report that Haze will likely mumble his own lyrics to himself throughout the entirety of Wiz Khalifa's set and either cry or storm the stage to rap over Khalifa's hit "Black and Yellow." Danny Brown's security personnel will be prepared to intercede considering their recent successes in preventing onstage incidents. When the inevitable does happen, exactly five people in the audience will be sober enough to remember, but Chet will be sure to tweet about his biggest collaboration yet.