Pledge Daughter Receives Bloody, Dripping Garbage Bag from Pledge Mom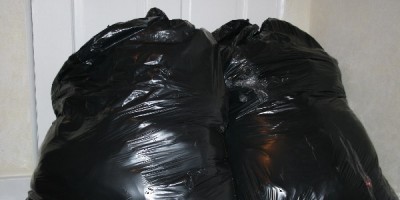 EVANSTON — Amidst a Pledge Mom Week full of desserts, coffees, and bedtime stories, Weinberg freshman Sandra Cartwright was the recipient of a black garbage bag that, over the course of the past week, has been slowly oozing blood onto her dorm room carpet.
Attached to the bag was a yellow post-it note reading: "Hang onto this for a while. Thx. –Momma."
Cartwright has grown increasingly apprehensive of the unusual gift. "No one even delivered it, I just found it sitting on my bed when I came back from class. I had to throw my sheets out."
"It's alright though, I know my Pledge Mom is the best person ever!"
Reporters eventually located the Pledge Mother in question, who agreed to speak with The Flipside on condition of anonymity. "Pledge Mom Week is great because it really lets you share a part of yourself with your little," said [Momma]. "Sandra will know how much I love her before this week is over."
Initially, Cartwright wrestled with the thought of opening the bag, but decided that she would be better served by blindly and spinelessly following her new mom's instructions. "The note never told me to open it—just to keep it for a time, so that's what I'll do," she stated. "I know this is all setting up an even bigger surprise later. She's taking such good care of me!"
Luckily for the freshman, [Momma] has not yet exhausted her supply of Pledge Mom Week surprises. "This is just the beginning," promised [Momma]. "Sandra is my family now, and she needs to learn what family means."
As of press time, Cartwright had returned from class to find a dusty basket on her desk, complete with a rusty pair of shears, some stained sheets of Saran wrap, and something throbbing wrapped in moist butcher paper.