Gallup Poll Shows Vicious Divide on the Definition of 'Hooking Up'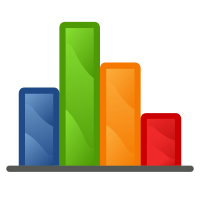 By Ben Connelly
WASHINGTON – Confirming what many college students have known for years, a new Gallup poll has found that there is a sharp national divide on the definition of a hookup. The recent poll showed a continuing positive trend in the use of the term but still no definition of what it actually means.
"With midterm elections coming up, we really wanted to continue posing tough questions to the public to ensure our politicians know what issues Americans find important," said Gallup CEO Jim Clifton. "With several important senate seats on the line, a stronger showing for 'direct sexual intercourse' bodes well for a republican comeback in 2014."
The Flipside turned to several local residents to evaluate the widespread impact of this breaking poll. "Last night, my bro Josh and I were at SPAC and he told me he hooked up with some chick, but he was still a virgin," complained local Tappa Tappa Keg junior Ronald Reid. "Like, I thought the whole point of hooking up was having sex. Just making out? That's not frat."
"I don't think sex is necessary for a hookup," argued Gender and Sexuality professor Jezebel Ross. "It's got to get to third base though."
While many University residents were disappointed with the results of the poll, some students like sophomore Irina Grindon believe that the ambiguity is for the better. "When I say I hooked up with somebody, my friends always assume the best, even when it didn't actually happen. If there's an actual definition, it could be a real blow to my image."
At press time, students were still using terms they didn't understand, such as 'getting crunk', 'dub dub love', and Whistling Vivaldi.