Midterm Elections: The Test No One is Prepared For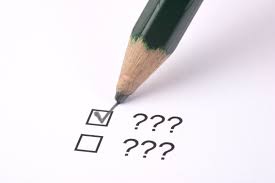 EVANSTON – With midterm season in full swing on the Northwestern campus, students of all majors except theatre are buckling down and putting their solo cups aside while they pretend like they know what's going on in their courses.  There is one midterm in particular that has a large number of students on edge: midterm elections.  It seems that no student at Northwestern actually knows what topics are going to be covered on this midterm and this has resulted in a great deal of panic.
The midterm elections are a collection of questions that the government puts together to test knowledge of American politics and current events, kind of like a high school civics class.  But unlike that easy A,  this midterm elections test will test you on very obscure areas of our government, particularly on insignificant politicians.  "Everyone talks about Stephen Colbert and Seth Meyers graduating from NU, but how are we supposed to know about Rahm Emanuel? I'm from here and I didn't even know Chicago had a mayor," said Johnny Howard, WCAS '18.
Not only are Northwestern students unaware of the topics on the midterm, they are also almost completely uninformed on the consequences of a failing grade.  In a cross-campus survey, 7% of students are more worried about getting a good grade, 12% about losing financial aid, and a staggering 80% said that they are scared of being forced to watch CNN, or worse, Fox News, on a daily basis.  One such student remarked that she "couldn't imagine a worse form of torture, not to mention that it would interfere with new episodes of 'Scandal.'"
Yes, with the midterm on November fourth rapidly approaching, students are finding themselves actually checking out books from the library and studying for this unknown and bizarre test of civic knowledge.  As Howard put it, "I can't wait until this test is over and I go back to not giving a shit about politics. The only politicians I care about are the ones in House of Cards."