SafeRide's New Competition: DangerRide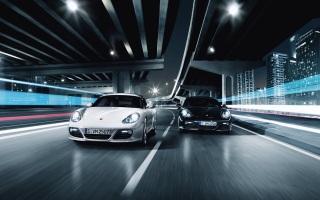 EVANSTON—Just like the street battles between Uber and Lyft, SafeRide will soon be facing some fast and furious competition on the mean streets of Evanston. A new venture called DangerRide is advertising its unique transportation services to students, placing it in direct competition with its more established counterpart. While the two may share the road for now, it looks like the beginning of a rumble.
DangerRide has a "safe-ish" ride guarantee and it offers pick-ups from bars and restaurants past 10pm. DangerRide vehicles will carry up to ten passengers at a time, as none of the cars have seat belts. "We also have engines that rev," says DangerRide driver Dominic Torretto. "Priuses are for pussies."
DangerRide drivers are all background-checked for a minimum of three speeding tickets to ensure a speedy arrival. Wait times also never exceed 15 minutes because of full-time traffic hackers.
In addition to weekend drag racing competitions, for an additional fee customers can practice target shooting out of the passenger-side window. "I'm definitely using DangerRide from now on," says Dan Stuart, SoC '17. "I've gotten much better at playing Need for Speed now that I've been in several real police pursuits."
For the campus party animals, DangerRide offers complimentary bottle service en route (as long as you give a shot to the driver) and that cool limo moonroof thing. Off-campus to underground drug den rides are also allowed.