UN Realizes It Forgot to Crown Winner in Space Race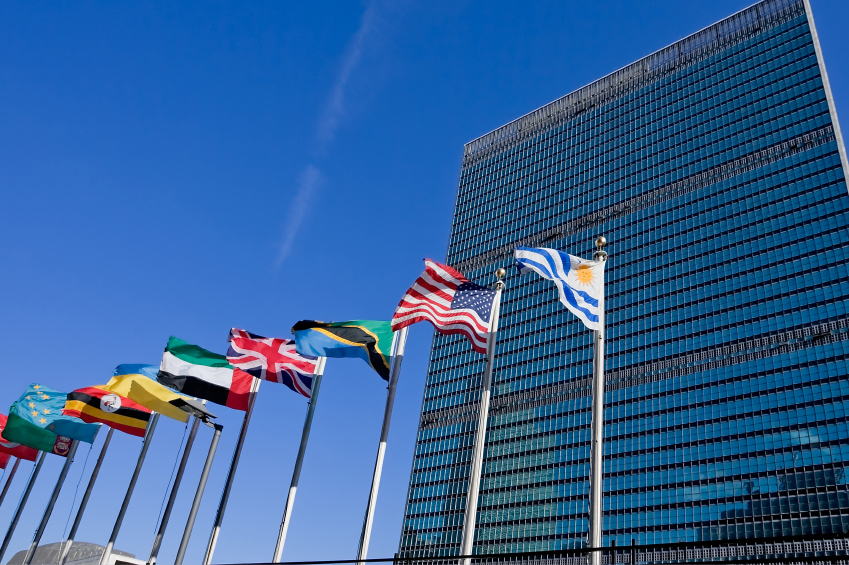 NEW YORK – In what has developed into quite a scandal since 4:00 PM yesterday local time, United Nations officials have realized that, despite all the posturing of the 1950s and 60s, nobody ever got around to crowning the actual winner of the Space Race, neither with Sputnik nor Yuri Gagarin nor Apollo 11.
What started out as a friendly discussion between delegates from the United States, France, Russia, and China almost came to blows during yesterday's summit on capitalism's impact on the furthering of science in regards to Ebola research. Among the members in attendance were delegates from the five permanent Security Council members, as well as from Rwanda, Chad, Nigeria, and all of the African nations that couldn't actually vote on the council.
Ex-Soviet rocket scientist and propaganda consultant for the United Nations Boris Holsin testified before the Security Council: "We got our rockets into space first because of the drive of the people." Allegedly, it was United States delegate Carson Paul's snickering that infuriated Russia and China's delegates, to the point where Delegate Bo Xing of China walked out.
"It was outrageous!" said Andrei Karamazov, while knocking back a flask of clear liquid that he insisted was "potato soup." "I have never been more upset than when I realized that the work of Mother Russia that laid the groundwork for all of the Americans' 'triumphs' had never been properly recognized by such an influential international organization!"
Before tempers could get too high, President Ban Ki-Moon called for a roll call vote on who won the Space Race, the most pressing and important issue yet discussed. The assembled members decided to award the United Nations Crown of Scientific Excellence to North Korea, surprising everyone except Kim Jong-Un, who, according to the government of North Korea, has multiple PhDs.