Brady Vows to Chop Off Finger If He Doesn't Win Another Ring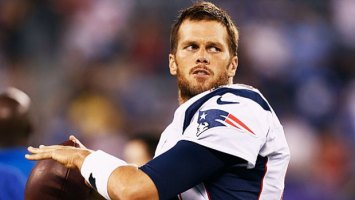 By Ryan McGinnis
GLENDALE, AZ—Always the fiery competitor, Tom Brady spent little time savoring his fourth Super Bowl victory that put him among the greats of the game, instead choosing to focus on the ultimate goal of achieving five Super Bowl victories in his career.
"Wow, this is a great feeling! Been ten long years since I've felt this good…and I may never feel this way again. Just looking at my hand will be a constant reminder, no number five. Can you imagine how embarrassed Montana and Bradshaw have been all these years? Only four rings? Give me a break. Charles Haley and his five rings will laugh at me forever. Either the thumb or the pinkie ends up looking ridiculous. Oh God, I gotta win another one."
Brady is certainly capable of winning another Super Bowl. But at 37, he does not have much time left. Father Time is undefeated, and can strike even the best, just ask Peyton Manning. When asked what he would do if he didn't capture a fifth ring by his retirement, Brady was blunt. "Easy, I'm gonna chop the extra finger off. The pain of the slicing would stop someday, but an incomplete hand…that will sting forever. You don't get it: the Bradys' only do things to the highest degree. My wife and I: hot, mega rich, super successful. That extra bling do mean a thing."
At this point, the only undecided part of his contingency plan was to find someone to play the gruesome role of guillotine operator to his thumb's Louis XVI.
"Tough decision. Wait, I know­­­­­ who to get: Marshawn Lynch. I hear he'll do anything if he's fined asked."